John Aita
Vice President of Retail Sales
Join A Winning Team!
Find out why the industry's top professionals are joining Jet Direct!

If you're a mortgage professional looking for a company with a focus on your success, you'll find it in Jet Direct!
Jet Direct recognizes that our success is only as solid as the team that makes us up. That is why we place the satisfaction of our team as a top priority. Culture above politics, results over ego, and above all: the belief that the key to success is a happy, recognized and engaged team.



Your Success Is Our Priority!!
Jet Direct Mortgage, one of the fastest growing direct lenders in the industry offers a range of opportunities for talented mortgage professionals who are geared toward success. From in-house operations, to marketing, to cutting edge technology and more - Jet Direct has you covered!
The Tools of the Trade – and Then Some! Investing in Your Success

Jet Direct Mobile
Putting the power of mobile in your hands Jet Direct Mobile gives our loan originators the power to increase their business like never before!

Jet Direct Mobile gives loan originators the power to work from anywhere…& any time, close Loans 20% faster, replace handing out cards with simply send links to their app, pull credit and send prequal Letters and access and manage your entire pipeline!

Powerful CRM Support: HubSpot
Jet Direct Mortgage is proud to offer our sales and marketing team the power of one of the premier CRM & Marketing Automation: HubSpot. HubSpot allows loan officers to streamline their operations, improve customer service, and ultimately increase their efficiency in originating more loans. HubSpot offers a suite of tools and features such as engaging drip campaigns, SMS text messaging, and robust API integration with existing technology that can help loan officers enhance their client management, marketing, and sales processes.

Agency Level Marketing Support
Jet Direct invests in your success with the comprehensive marketing support you need to help your business grow! Ranging from a vast library of on-demand, turnkey collateral or more strategic expertise to fit your individual market and voice, Jet Direct has you covered. Reach your audience as never before through print, web, email, video, social media, managed events, realtor partner support and more – all branded to you and completely compliant!
Jet Direct University
We've taken the world's leading sales training module, tailored it to fit Jet Direct and put it in your hands! These proven sales methods are sure to grow your business, establish a solid business foundation, and have you reaping rewards for years to come!

In-House Underwriting & Processing
Quality and speed are hallmarks of Jet Direct Mortgage, which is why our team of seasoned processors and underwriters are all in-house, insuring the accuracy, efficiency, and transparency to deliver consistently stellar results, again and again. We value your success as we value our own, and would never leave that to chance by handing off to disinterested third parties (domestically or overseas).

Encompass 360
Jet Direct invests in your success by providing the industry's leading end-to-end digital mortgage solution developed by Ellie Mae – allowing you to attract more customers and originate home loans with speed and accuracy. Encompass 360 enhances the efficiency, compliance, and convenience of loan origination for loan officers.

Optimal Blue Pricing Engine
Simplify and enhance your mortgage origination process. Jet Direct provides loan originators with the tools and resources needed to offer competitive mortgage products and pricing options to their clients, all while staying compliant with industry regulations.

Loan Products & Programs
Being a direct lender is just the beginning! Sure, Jet Direct has Conventional, FHA, VA, HECM, and more – but we also have access to a wide array of investors. The added capability to offer a wider range of niche, non-QM, and specialty products will allow you to serve an amount of clients like never before!

MMI Industry Intelligence
Powerful market intelligence providing industry-specific data, insights, and analysis that can aid in assessing credit risk, enhancing your understanding of local real estate markets, improve their marketing strategies, assess risk, and make informed lending decisions.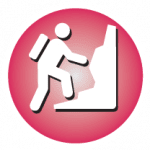 DEDICATION
We are dedicated to continually strive to surpass the expectations of our clients. We accomplish this by offering trusted advice, with a commitment to our client's financial future.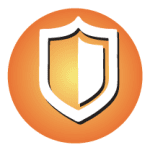 INTEGRITY
Integrity is at the forefront of our standards. Maintaining honesty and transparency builds trust and relationships.
CULTURE
For us, culture within our organization is achieved through a positive attitude and respect for one another. In turn, this gives our clients a better experience and provides better results.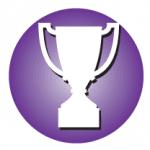 EXCELLENCE
The pursuit of excellence is the stepping stone to our success. We consistently seek to be better, more knowledgeable, and more effective for ourselves and our clients.
What Makes The Jet Direct Culture
Respect
Jet Direct believes our team members are the best in the industry and we recognize they've taken years and often decades to achieve the level of skill that's helped to make us great. With that in mind, respect for them as individuals, their expertise, their skills, and them as individuals is always front and center.
Communication
As with any relationship, communication is key – which is why Jet Direct Mortgage values an environment where the free flow of ideas, feedback, innovations, and suggestions are the lifeblood of our growth.
Technology
"Give me the right lever and I will move the earth." – Archimedes
Jet Direct is a huge believer that given the right tools, the extraordinary can become the unstoppable. That is why we consistently invest in the technology and tools to enable our sales and operations staff to reach heights and potentials as never before.
Community
Jet Direct is all about community, giving back, and getting to know those we serve! In that spirit, Jet Direct and our branches actively support and participate in local events, causes, and positive programs that enrich the lives of those around us. To Jet Direct, it's not just "corporate responsibility" it's our corporate culture!
Networking
Jet Direct recognizes that sales and service is all about relationships and people. While we have built a solid catalog of loan products and developed an operations staff that's second to none, at the end of the day it's YOU that are the face of your business… and it's hard for people to see that face if you're not "out there". That's why Jet Direct is an active sponsor of many cross industry organizations and sponsor key events, putting our mortgage professionals in the places they need to be.
Fun
Jet Direct frequently hosts social gatherings to help the team get to know each other a little better and to give everyone the opportunity to have a good time with one another.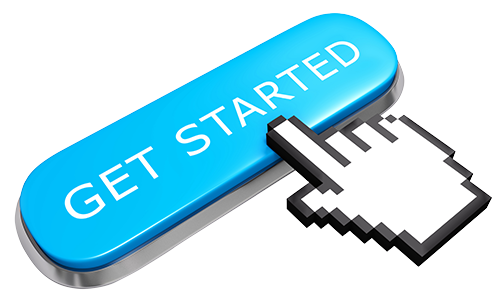 Ready to Upgrade Your Mortgage Career?
Contacting us is the first step – let's talk!